You may be familiar with Instagram Stories. It's the thing in Instagram that lets people post pics & videos that expire in 24-hours.
Lesser known is "Music in Stories." It's a feature in Instagram Stories that makes it easy for Instagram users to add your music to their stories.
As you probably know, music has been available in Instagram stories since the end of June 2018. By selecting any of our packages, your music will be delivered to Instagram and added to Instagram's own music library. Thus when you create an Instagram story your music can be found using the Music Sticker and can be integrated into the story.
This function offers you as an artist the fantastic possibility of increasing your audience and reaching (potential) fans.
If you use 1710Media to distribute your music, you get-into Facebook's music catalog which gives Instagram's 1 billion+ users the ability to use your music in their Stories. This is potentially good exposure.
You'll also be able to add your music to your own Instagram Stories. Which opens up some novel (and free) marketing ideas.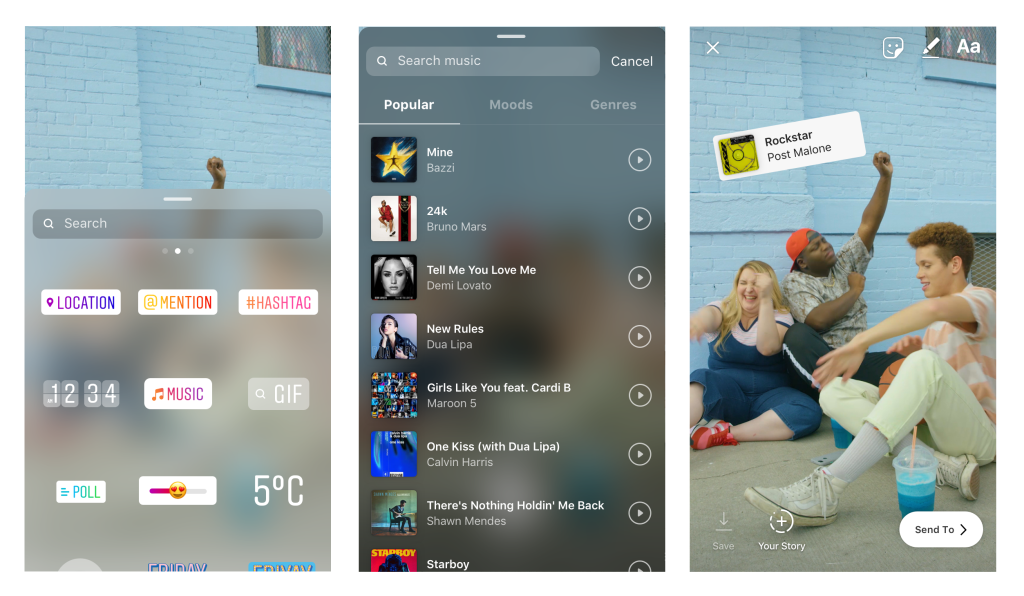 How does it work?
Our partnership with Facebook, which covers Instagram and other services, allows us to upload content into Facebook's systems to scan anyone using the said content. The content is then available for use on Instagram and Lip Sync Live. Fans may have their videos or content that may contain your content claimed but, by default, we're letting everyone share and can take down at your request.
How do I opt-in to send my content to Facebook and Instagram?
You can opt into Facebook monetization for any new release that you distribute. With us. The packages includes;
#7,000

–

SINGLE

: Upload 1 Song on all major international platforms including; Facebook, Instagram, Youtube, itunes & Apple Music, Spotify, Deezer, Tidal, Amazon and over 100 other streaming and downloading platforms excluding Boomplay Music. See full List of stores.

#

10,000

– 

SINGLE +

:

 – 

Upload 2 Songs simultaneously on all major international platforms including; Facebook, instagram, Boomplay Music, itunes & Apple Music, Spotify, Deezer, Tidal, Amazon and over 150 other streaming and downloading platforms. See full List of stores.

#20,000

–

E.P

: ALL PLATFORMS

#35,000

–

ALBUM

: ALL PLATFORMS.

#50,000

–

UNLIMITED

: Recommended for labels, managers and professionals. Upload as much songs as possible including Albums and EPs. For up to 4 Artists on all platforms.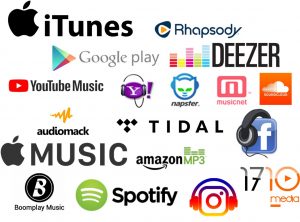 What territories will this be available to?

Much like our partnership with YouTube, we will upload all music delivered to Facebook with worldwide rights unless you've set a territory to be restricted. Facebook hasn't launched this feature for all territories but as they become live, those territories will be apart of the main deal.
Will my content be monetized? Do I get paid for this?
Currently, all content that we deliver will be set to be tracked, allowed for share/re-share, and, if allowed in a territory, to be monetized. If there are royalties and data associated with those, we'll pay those out just like we pay out for all partnerships via our Monthly reporting schedule.
We deliver your music to more shops than many other distributors. Get your music on Spotify, iTunes, Apple Music, Google Play, Tidal, Deezer, Pandora and everywhere else that matters. Our reach is already beyond 140 countries and growing to automatically include new stores as they become available. As our retailer list grows, so does your exposure to music fans around the world!
Wish to leave A Message?